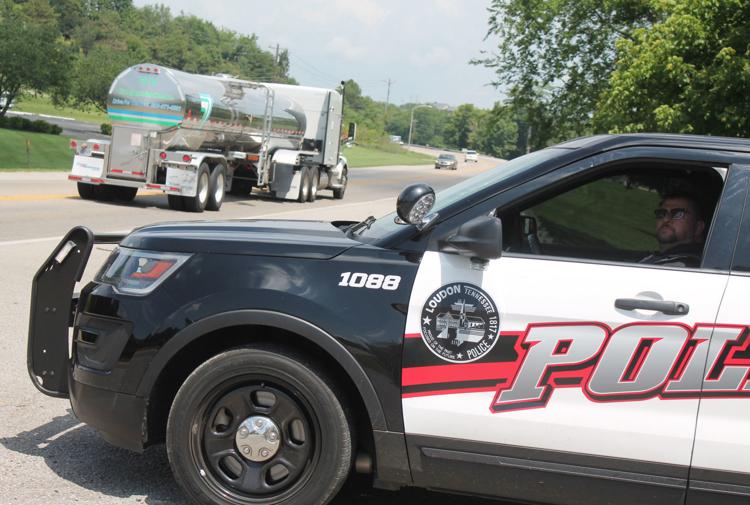 As of July 1, drivers caught using their cellphone while operating a vehicle could face a fine.
Gov. Bill Lee in May signed the hands-free law to ban phone use while driving with exceptions for law enforcement, first responders and utility workers. The ban includes holding a cellphone with any part of the body, writing, sending or reading texts, reaching for a mobile device that requires the driver to no longer be seated or properly restrained by a seat belt, or using the device to watch or record a video.
Drivers can use mounted phones for one swipe or tap. The law does not apply to drivers calling authorities for an emergency.
Only hands-free devices will be allowed, such as ear pieces, wrist-worn devices or headphone devices. The first violation is $50, which can be waived if a driver completes an education course. Fines increase in construction and school zones and for future offenses.
"We want to talk about epidemics with regards to the opioids and all the lives it affects and that kind of thing. Think of all the people that had died because somebody was distracted from using their cellphone texting or something," James "Bear" Webb, Loudon police chief, said.
The Hands Free Tennessee campaign was started by Tennessee departments of safety and homeland security, transportation and tourist development to educate drivers on what the new law means. According to the campaign, 24,600 wrecks involved a distracted driver in Tennessee in 2018. The state from 2015-17 also had the highest rate of distracted driving deaths in the United States at 7.2 deaths per 10 billion vehicle miles.
Local law enforcement officials believe the change can only be good.
"Certainly distracted driving is an issue not only for Loudon County but just nationally, and yes, it will be an impact here," Don White, Lenoir City police chief, said. "I think a positive impact just because the fact that we have a very, very heavily traveled corridor down Highway 321 from I-40 all the way through Lenoir City and to the next county line because of the Great Smoky Mountains and just the heavy business travel that we have on a daily basis.
"So in densely traveled areas the likelihood of a rear-end collision and/or just a low-impact collisions are increased due to distracted driving, so I think we will see a positive change and reduce the number with this law going into effect," he added.
Lenoir City officers will likely first give a warning if they catch drivers using their phones as people get used to the change, White said.
Loudon Police Sgt. Scott Newman has noticed a difference already in the short time the new law has been in place.
"One thing that I've done in the last couple of years is during school zones you're not supposed to have a phone, that's the law, been in that position for a while," Newman said. "But yeah, it'll be a big change because you're always looking to see if they're doing something and then when they're driving by you and they got the phone to their ear."
White estimates it could be a month before it becomes "second nature."
"Anytime there's a law change there's obviously a period of time that we have to adjust our skillset as police officers because, like you said, we've been working ... and not been paying attention to that," White said. "So this will be something completely new so they'll have to readjust and retrain their focus on looking for that."
Webb noted drivers should use "common sense."
"It's something that me personally that I've done, I don't know, probably a year and a half ago because all of the vehicles now, the later model vehicles, all of them are manufactured now with bluetooth capability," he said. "I think that common sense would say if that technology is there, to use it."
Texting while driving is illegal, and a handheld ban in active school zones was implemented in 2017. All cellphone use is banned for those with an intermediate license or learner's permit.
Tim Guider, Loudon County sheriff, noted the importance of safe driving.
"For sure distracted driving is a huge contributor I feel in regarding traffic accidents, particularly texting," he said. "You shouldn't do that at all and obviously the hands-free phone is very I think usable. ... We're all taught when we learn how to drive that we should use two hands on the wheel and that's just something that we need to continue to practice."